2 weeks ago
Had a great experience trading in my Jeep Cherokee for a Ram pickup with Larry Carrasco at the Used Lot!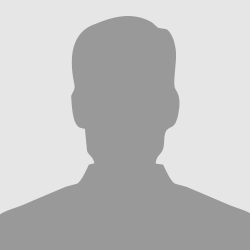 Joshua Carman





a week ago
I just bought a Jeep from Larry Carrasco Was 10/10
He was able to help me and my grandma put today! Even when it got tough trying to get a vehicle he never gave up on us.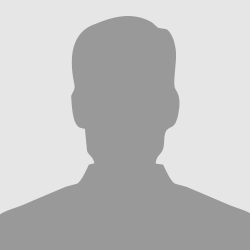 Buck Major





a week ago
Absolutely amazing experience. Called one morning on my way to work and let Harley know what I was looking for, and by the time I got off work everything was done. I was able to go to the dealership, sign paperwork, and drive my new Jeep home the same day! I couldn't suggest Harley more. He worked sooo incredibly hard for us!!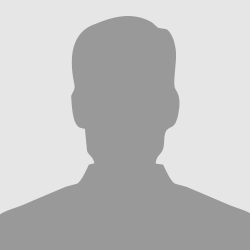 Amie Barnett





a week ago
Chad Houck was a pleasure to work with and did an amazing job getting me a new truck. Thanks Wischnewsky Dodge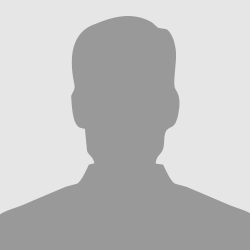 Daniel Cryer





6 days ago
I called Mr Vincent and he said come in to see what he could do. I made it at 940 and left at 4:00 with a car. Mr Vincent made me feel at home . Go see him.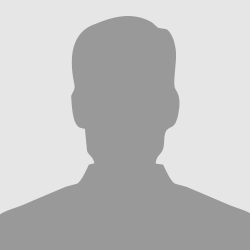 Melord Clark





4 days ago
Josh Horner called me more than a week after I had called about a used truck. I only found a couple trucks so I answered, and he said we got three 2023 ram 3500 HO max tows, gave him all my info on the phone, they ran my credit, got approved, and all I had to do when I got there was sign the papers. I was driving a 2023 white ram 3500 High Output home the same day before the sun went down. Our family has bought a lot of vehicles in the past, and this was the easiest one yet. I'm coming back when I need a hellcat.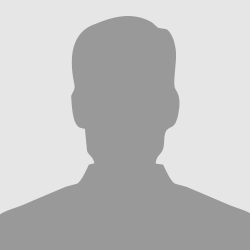 Crugar





3 days ago
Chad Houck and Bobby Jenkins did an amazing job at finding us the vehicle that we wanted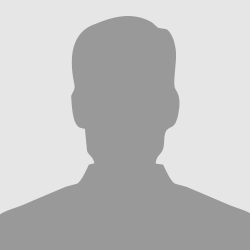 Daniel Williams





15 hours ago
I would like to thank the team at Wischnewsky Chrysler Dodge Jeep! 10 out of 10 across the board! Customer service, product knowledge, patience, attention to detail, I will never do business with anyone else! Ryan (Manager/Finance), thank you for being understanding and patient with me. Larry (Sales), thank you for showing me patience and kindness even when I was not having a very good day. Also, I thank you Larry for the follow up call just to make sure I was still happy with my purchase. Next, and most definitely not least, I would like to give special recognition to Ryan Koblect. Ryan, you sir have a very bright future ahead of you! Your interpersonal skills, patience, product knowledge, and customer service is 2nd to none. The day I purchased my Jeep Trailhawk it was very close to closing time, a storm was just around the corner but yet you never once tried to rush the process. By the time all the papers were signed the storm had become severe. Even though it was very late at night, high winds and rain you waited until I was able to return so that I could take my Jeep home. I will never forget the things you have done for me. Wischnewsky Chrysler Dodge Jeep will always have my business! Thank you for everything!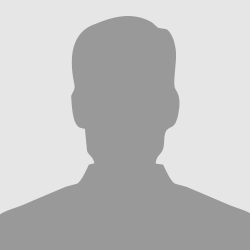 Tyler Crowder





a month ago
Nikki was fantastic! Just got into a very clean Ford Escape and we love it!! Thanks so much for everything! Will definitely be back!!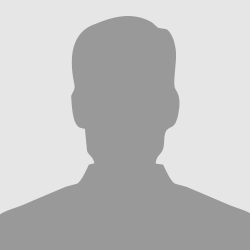 Shawn Sandros





a month ago
Went into to do a trade in! Our salesman Larry Carrasco was amazing! He was super helpful and very patient with all questions. It was a smooth, amazing trip and I will be back for my future purchases!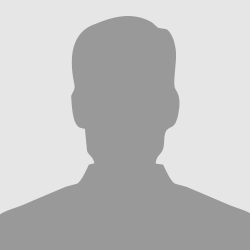 Brian Smith





a month ago
Harley was absolutely outstanding. quality, honesty, and integrity was top notch. I enjoyed doing business here and will recommend buying with Harley to everyone I know. Pricing on the cars and your trade in will be fair, the buying process is easy, and I left with a great deal on my new (used) car.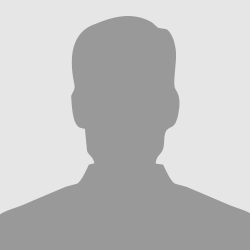 dominique price





a month ago
I bought from Billy Comstock at Wischnewsky in Huntsville. He was friendly, fun and made me feel at home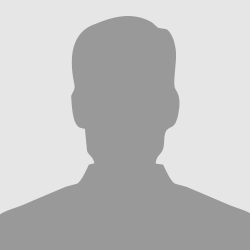 doris collins





a month ago
I bought a new RAM from Miss Nikki here and everyone here exceeded my expectations. Very polite and not the least bit pushy, they gave me a fair price for my trade and never nagged me to buy any extras like many dealers do. I'll be back here for any mainteneace or warranty work as the brand new facility is very nice.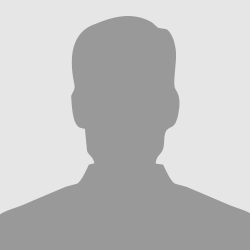 Jason Chrisman





a month ago
Had a great experience working w Nikki! Told her what I was looking for and she delivered very quickly. She worked with me and answered every text (even when she was off) within minutes. I would highly recommend working with her when looking for your next vehicle. Thank you again, Nikki for all your hard work!! I absolutely love my new Jeep Gladiator, Texas Trail ❤️
Tricia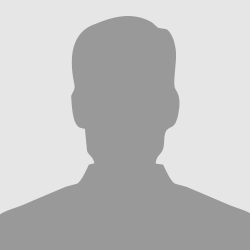 Deuces _R_Wild





a month ago
Our sales team made our buying experience simple and easy. Jeremy and Damien walked us through every part to make sure we were getting what we wanted.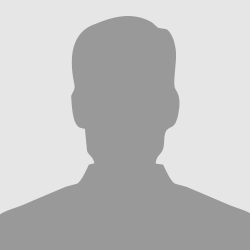 Misti Dibble





a month ago
Harley is the man to go at wischnewsky Dodge. I told him what I wanted and he found the right truck for me without any issues. He made it very easy for me and was very understanding. I would 10/10 recommend giving them your business for your vehicle needs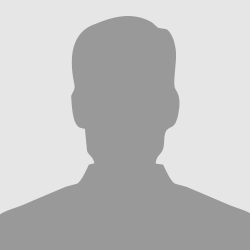 Taylor Ford (Monster1Taylor)





a month ago
Our salesman was hospitable and customer service oriented. It was the best experience I have ever had in all my years of buying an automobile.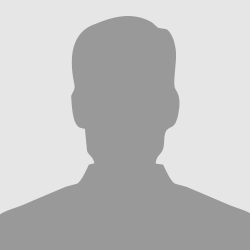 Mary Thaler





4 weeks ago
I absolutely can not say enough good things about everyone at Wischnewsky. They are amazing. Over the years I've bought 5 cars from them going back to when they were "Team Dodge". As long as I live in the area all of my cars will come from them.
If you're looking for the best brand ever "Dodge" lol, then go see Harley. He is the Best!!!!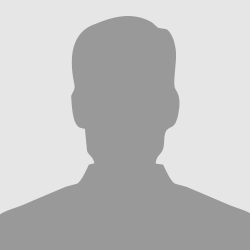 Chantelle "Chana" Blanchard Cuevas





4 weeks ago
Highly recommend. Nikki was our sales associate and it has been the best car buying experience we have had. Definitely will be shopping with her again.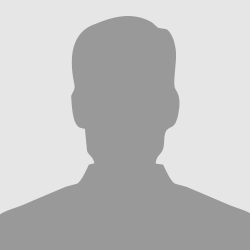 Savannah





4 weeks ago
Josh Horner was absolutely amazing! Finding a used car right now can be challenging. We found one on their lot 2hrs away! Josh made the whole process a breeze! They even delivered the truck to us! Big thanks to Wischnewsky team and Josh for making it all possible!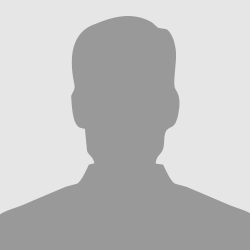 Janey Heilmann





4 weeks ago
Great customer service from Chad Houck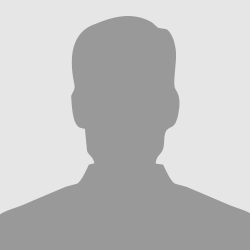 Duane Clark





4 weeks ago
Chad Houck was amazing getting me the truck we wanted. It was extremely pleasant, easy, and minus the tornado quick.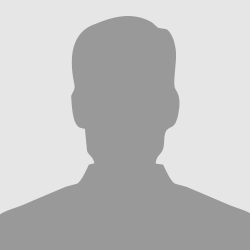 Amanda Jenkins





4 weeks ago
We went to look for a truck and we left very happy. Ask for John-Jonh and Nikki they are very nice people.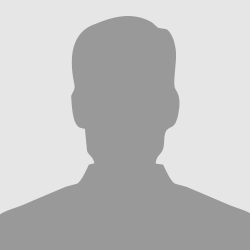 El Poblano





3 weeks ago
Recommend Harley Holland 10/10 great salesman!! So happy with our 2023 Jeep Grand Cherokee L !!
Thanks again
Douglas and Sara Maxfield!!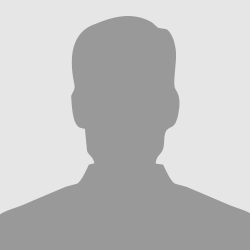 Wesley Maxfield





2 weeks ago
Loved my sales person Larry Carcossa he treats us like we are family he is the best car sales person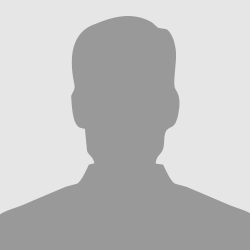 Lilliana Huertas





2 months ago
Jeremy was the best as well as the finance manager. They take their time to working with you. From start to finish everything was beyond expectation.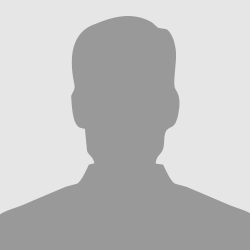 Aaliyah Perkins





2 months ago
Great experience with Chad Houck over at Wischnewsky Dodge in Huntsville Tx. Definitely recommend him if your ever in the market for a jeep/Dodge vehicle.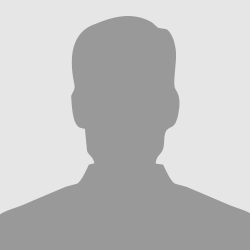 John Marines





2 months ago
Easter made perfect with our Linoln MKX Black Label from Wischnewsky delivered right to our door.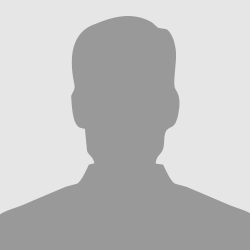 cheryl houston





2 months ago
Adam Postel helped us last month and got us into the perfect car at a great price. He made the whole experience quick and easy. I would recommend him and the Wischnewsky team to anyone and everyone.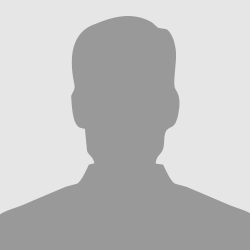 Duane Hall





2 months ago
S/O to Nikki for being so patient w/ my fiancée in his car buying process. Thank You Nikki, he's enjoying his new ride.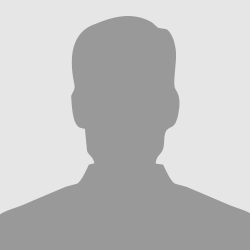 Semequia Greathouse





2 months ago
Well Wischnewsky has done it again! This is our second brand new vehicle that we've purchased from them in the past 8 months. This time we got a 2023 Jeep Compass! Both times they have been absolutely amazing! Big shout out to John John and Michael. They always do what they can to earn your business and make you feel welcome!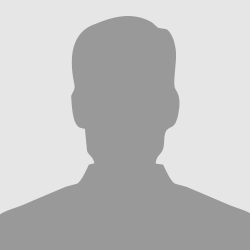 Samantha Haggard





2 months ago
Highly recommend using Nikki as your dealer!!! She was able to get the trade in number we wanted and great add ons for the truck! Despite us being young she treated us like any other customer and that's hard to find! We definitely recommend her!!!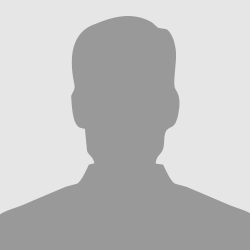 megan clinton





a month ago
Jody VIncent is a great salesman. He really knows his business and we had fun. With Jody there were no surprises or beating around the bush. We picked out what we wanted and they handled the rest of it plus bonuses we didn't even expect. Thanks Jody from Buddy and Sue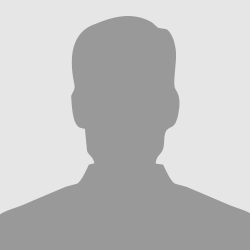 William Bonds





a month ago
Came in for an oil change and some car trouble from it on 4/26/2023 and ended up trading my car in for a Grand Cherokee L with John John Smith! Y'all! Let me tell you, he was so patient and helped however he could to help me get the car/car payment down to where I needed it to be and to get us in a reliable vehicle for me and my babygirl! He was so sweet throughout the whole process and even stayed later than closing time to make sure I left with my car! Definitely recommend going to see John John and let him hook you up with what you're looking for too!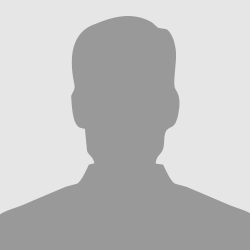 Taylor Smith





a month ago
My experience with Colby was 10/10! Made the process fast & easy like promised! Will definitely be doing business here with him again!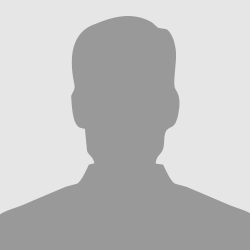 Frank Villarreal





a month ago
Mr. Vicent,
I just wanted to write you a quick note to thank you for your honesty and dedication while selling me my new truck today.
Thank you so much for answering all of my questions honestly and making that five-hour process not as painful as it otherwise could have been. I'm happy with the truck I purchased, and I'm not freaking out about the purchase price. That's a pretty ideal situation when it comes to buying a new car, and it's all thanks to you.
You can be sure that if I have any friends looking to buy new cars in the future, I'll be sending them to Wischnewsky Dodge and telling them to ask for Mr. Jody Vicent . Thanks again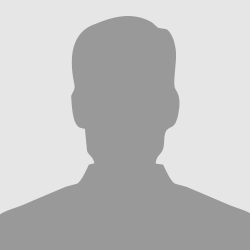 Gabriel Mendoza





a month ago
Billy Comstock helped me purchase my dream car and made it easy!! It wasn't like how it is at other dealerships, where the seller is very pushy and trying to get you to get a completely different vehicle. He listened and got me exactly what I was looking for. Thank you!!! 10/10 would recommend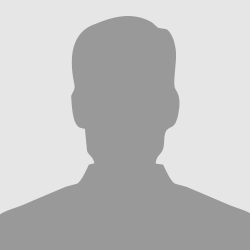 Viviana Contreras





a month ago
The staff here are amazing! Treated us like family and Harley (sales) had the patience to listen to our needs in what we where looking for and went above and beyond in getting us what we needed. Very welcoming to have a sales person care more about your needs then the sale! Thank You!!!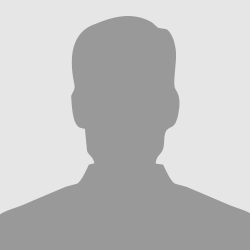 Lloyd Wilson





a month ago
Chad is the best!!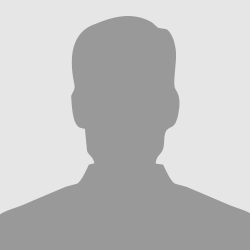 Jennifer Goode





a month ago
If your looking to buy a new car GO here! I had a great experience with each department every step of the way. My salesman Seth was knowledgable, not super pushy, and straight forward with business! Highly recommend!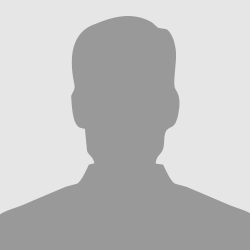 Laci Mount





a month ago
Great experience. Harley took wonderful care of us and made us feel right at home.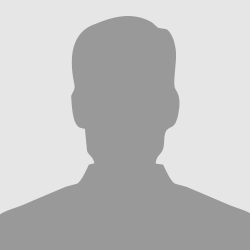 Joseph McElwrath





a month ago
Had an amazing experience at Wischnewsky Dodge! Nikki Thompson was incredibly kind and helpful. I went on the grand opening and had a great time.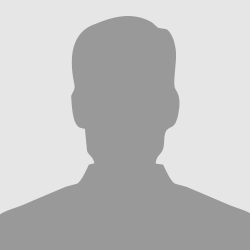 Rose GoId





2-4-2022
Seriously the best customer service and sales team! I've bought two cars from them so far and haven't been disappointed. I'm always referring new customers! I would like to give a shout out to my salesman, Jeremy and the used car manager, John! Thank y'all!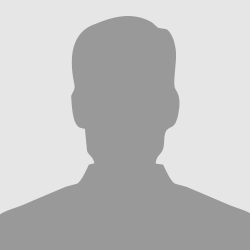 Jami Guillory





1-1-2023
We had a great experience!! John John Smith was our salesman and he was AMAZING! The whole process was quick and easy! We are so happy with our new Jeep Rubicon!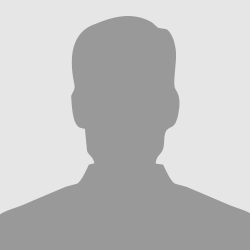 Amanda Wheeler





1-2-2023
Was the easiest experience I've ever had at a dealership. No run around or games. Cannot say enough positive things about a dealership. First time here but I'd def recommend the drive to Huntsville. Talk w Jody or Colby.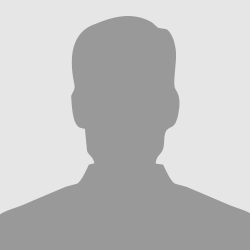 Sandman Sandidge





1-5-2023
Jai on the used car side did us an excellent deal on this 2022 Dodge Challenger. I highly recommend using Jai & Wischnewsky for your next vehicle.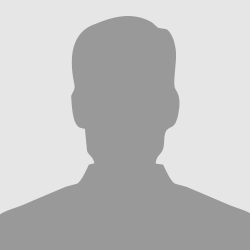 Anonymous





1-6-2023
Great experience with Chad and the team at Wischnewsky Dodge. Everyone was friendly, accommodating, and easy to work with!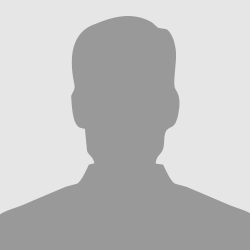 Sarah Gerke





1-12-2023
JOSHUA HORNER IS AN AMAZING PERSON! He got me into a car with my challenging situation! These are also a great bunch of people to work with. I high recommend them to anyone! If you don't go to them your missing out! Y'all stay blessed Joshua Horner.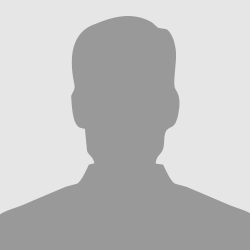 Michael Pennington





1-17-2023
Definitely recommend Bobby Jenkins! He was amazing, helpful, quick to answer any questions I had and got me the vehicle I wanted! Definitely coming back in the future and if you need any help, ask for Bobby!!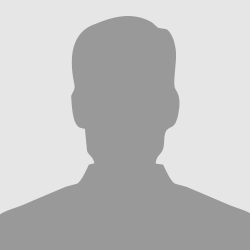 Stephanie Esquada





1-24-2023
Can't recommend wischnewsky enough! Chad, John and Cole were the best in the whole car buying process! Answered every question I had and were supper fast on all aspects of the deal! This was my second time buying a car from them and definitely a customer for life!!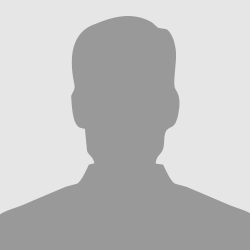 Graci Moore





1-26-2023
Jody Vincent was the best! We enjoyed every part of the process! It was a the best car buying experience yet. Thanks to everyone there for being so kind and patient with me. Would recommend this place to anyone!!!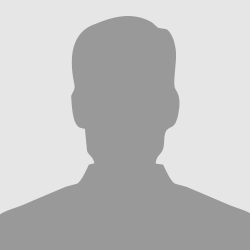 Sarah Elizabeth





2 months ago
Harley, Cole, Ben, and the whole team were outstanding. They helped us get into two new vehicles with the most efficient and easiest process I've ever had buying a car. We appreciate everything they did to help the process so much! 15/10 would recommend.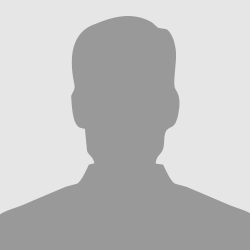 Tara O'Saile





2 months ago
Billy Comstock was great. He worked hard for me. He was friendly and made me feel at home. Go see Billy!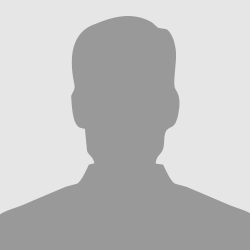 Renee Bennett





2 months ago
10/10! Jeremy is the best!
He worked his butt off to make sure we got in a vehicle that we were comfortable with! We will 100% be using Jeremy for our future vehicle purchases! Thank you so much Jeremy!!!!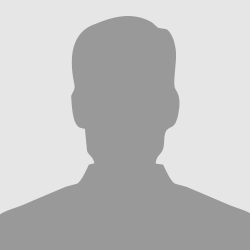 Taylor Watts





2 months ago
Billy Comstock and the guys are awesome. Highly recommend!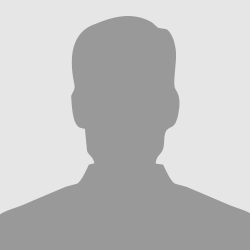 Jesse Thomas





2 months ago
Had the pleasure of working with Jeremy, really helped get me and my ole lady pick the perfect truck for us 10/10 will continue to go to him with any future purchases!!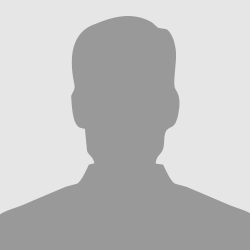 Dustyn Leazott





2 months ago
Had great experience buying my new Ram here. Dealership is new and you can tell a lot of thought went into the design. Harley Holland did a great job making sure we drove away happy.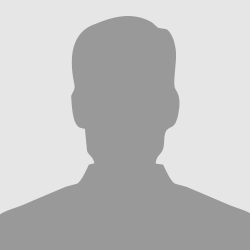 Chris Keown





2 months ago
I would recommend this place to anyone the staff there is friendly and understanding not like a lot of dealerships that just try to talk you into getting something you may or may not can afford sit down and talk with them and they'll try to work with you regardless it's no pressure thank you too the manager Cole and my salesman Brandon Hodges both good people I could say more but it's enough for now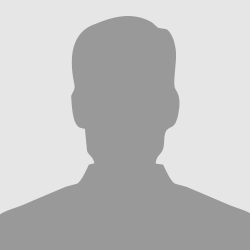 Daniel Boone





2 months ago
Jorge Gomez "Juicy" is the best salesman in Texas. He is family and a wonderful friend. Thanks Juicy you did me and my family a solid!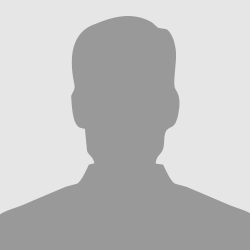 Amanda Houston





Google Vehicle Review, 2022
Twas a day filled with despair, til Daniel Cribbs greeted me with his great hair. A smooth deal was coming, we could smell it in the air. One astounding test drive later I felt as tho I was floating on air. We talked, we hopped, we signed. Then I drove away in a fancy new ride.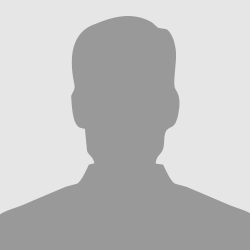 Jesse Troutman





2-11-2021
Had a great experience with this dealership! Cole was amazing and got us a fair price! Thanks Cole!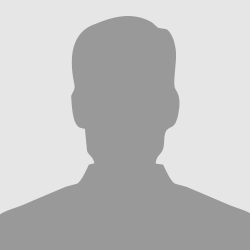 Ber0425o





2-11-2021
They handled everything smooth and efficiently. We came from New York to Texas to pick it up. Smooth experience.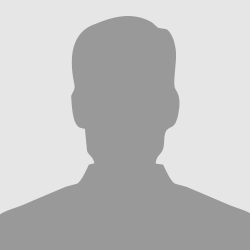 Wesdemon





2-11-2021
Very good electronic communication. accurate and timely. I am still shopping for financing.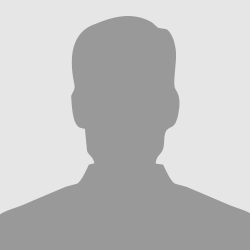 Georgeon





2-11-2021
Wischnewsky Dodge was easy to deal with and even drove the vehicle 3 hours to meet me halfway to cut down on my trip to purchase the Jeep.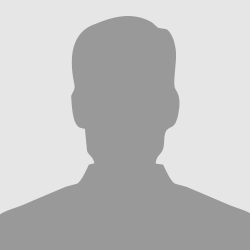 Adamon





2-11-2021
What an incredible experience with such a professional team. How refreshing to be in a car dealership surrounded by people who genuinely care and work to get the right deal for you. I'm not the easiest person to deal with and was incredibly skeptical after recently getting completely taken advantage of by another dealership. I can't sing Wischnewshky's Dealership praises enough. Walk in without worry or doubt because their team is truly made of some wonderful individuals.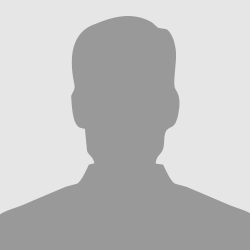 Guru99R8KXon





3-1-2021
Wow is all I can say . The sales people were great . And Kevin my sales guy was terrific very friendly knowledgable. Thank you thank you thank you . I will highly recomend Wischnewsky to my friends . Thanks everyone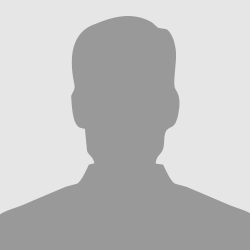 Linda Dilbeck





3-10-2021
Chase was super helpful and very easy to work with throughout our car buying process. He wasn't pushy like most car salesmen. The rest of the staff was just as friendly and easy to work with as well.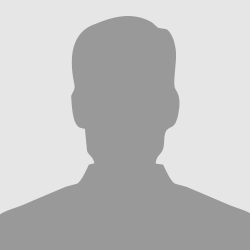 Joseph Koch





3-12-2021
John & Cole took great care of me and got me into a beautiful Grand Cherokee Trail Hawk. 10/10 recommend.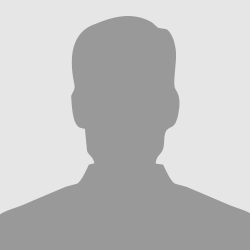 Dustin Plankey





3-15-2021
Service dept was courteous and quick. It's fixed.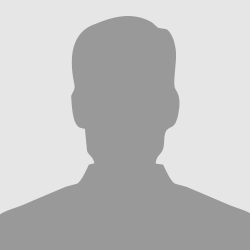 Elizabeth Drake





3-17-2021
My dad and I went to look at a new truck for him. His dream truck and the one truck that will spoil him for the rest of his life! We found it and with the amazing experience my dad got more than just a truck he found a relationship with the team at Wischnewsky Dodge! Second truck in line, first truck driven and the one that went home with him! Thank you to Josh, Michael, Larry and everyone who made my dad feel top notch important! You guys have no idea the blessing you gave him! Looking forward to a lifetime of visits to see y'all! 10 out of 10 stars!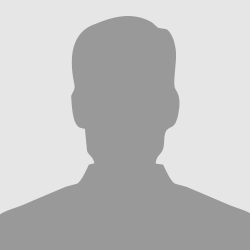 Jessica Compton





We went to Wischnewsky CJDR after looking at the online inventory. Brandon Hodges listened to our needs and put us in the vehicle that exactly was what we were looking for. Thanks Brandon! This was one of the best experiences my wife and I had at a dealership! We appreciate your hard work to gain our business.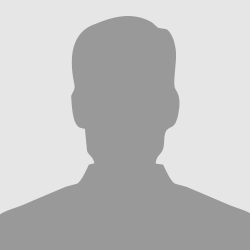 Rick J





3-30-2021
Best of the best. Mr.josh Horner good attitude and doesn't pressure you almost feel like family ⭐️⭐️⭐️⭐️⭐️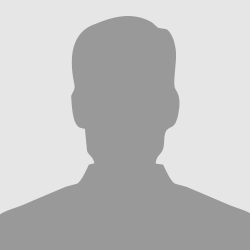 Melquisedec Hernandez





4-2-2021
Gina hale and I traveled from the Orange area to possibly purchase a Toyota Highlander that was advertised. Fortunately we were able to get with Brandon Hodge. He was very accommodating and knowledgeable, that made the purchase of the Toyota very pleasurable. The people at the dealership that we came in contact with made this the easiest and most enjoyable experience that we have ever had. We will recommend Brandon and the dealership to anyone wanting and needing a new vehicle from now on. Thank you Brandon for all your professionalism and help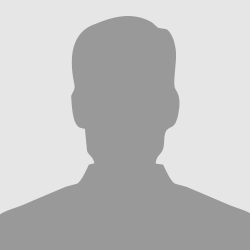 Russell Robinson





4-6-2021
Shoutout to Brandon Hodges for selling me an awesome 2021 Dodge Charger! I couldn't be happier!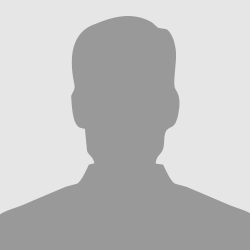 Gabriel Green





4-8-2021
Best experience ever Josh Horner thank you!!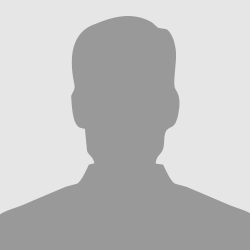 Stacey Smith





4-14-2021
My dealer was Brandon and he made my car buying experience very simple. I thought the entire process was rather easy. Thanks Brandon!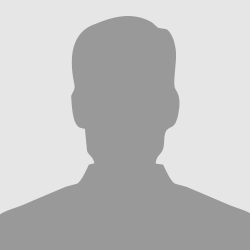 Harry Scott





4-22-2021
I had the best experience I think anyone could have at a Dealership thanks to my salesman Brandon Hodges if you are looking for a good deal check him out. Really good service was speedy and efficient.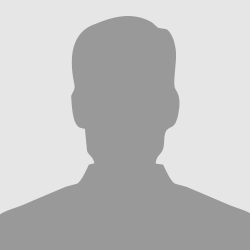 Davonis Williams





4-26-2021
Great dealership and great customer service. John Smith had the team jumping through hoops to pull of getting me The Diesel Gladiator I wanted. Thank you sir for the great service.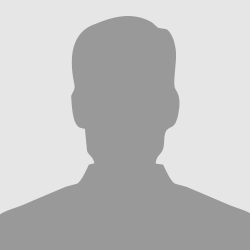 Nate Yough





5-4-2021
Brandon Hodges, my salesman and boyfriend, made buying a car the easiest I've ever experienced. From Brandon to Crocker and finance Larry and Cole was amazing and quick. All I had to do was show up, sign and take a picture. Thank you all.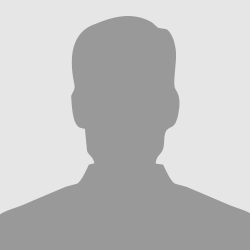 Dianne Stallard





5-14-2021
John Smith and Cole Smith and the rest of the team have always taken care of me. Every car buying experience with them has been hassle free for me. They always find the vehicle I'm looking for and for an amazing price. I will always go back to Wischnewsky for my future vehicles.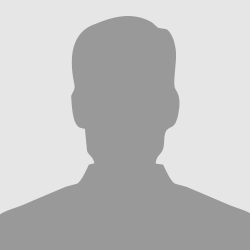 Jacob Yough





5-18-2021
Outstanding dealership! Josh Horner was excellent. He went above and beyond to search for and locate exactly what my wife wanted. Thanks again for the great service!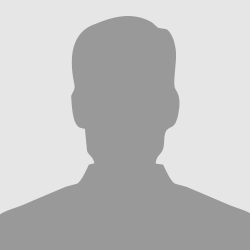 Mark Weber





5-25-2021
Great experience with this dealer. I saw this truck and I lived 5 hours away and they did everything they could to make me feel comfortable with buying the truck site unseen and even delivered it to me on a Saturday morning. James Nash was a top notch salesman and made everything so easy and did everything I asked. Would recommend them to anyone.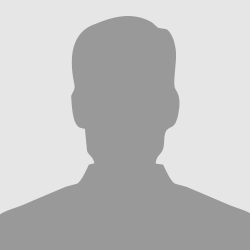 Brady Willcutt





5-31-2021
Rob was amazing! He not only helped me through the car buying process, but dealt with my parents as well over the phone! This was the most painless car buying experience EVER!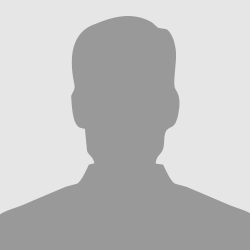 Joan Ann Coody





6-4-2021
This is an awesome dealership to do business with. I drove 2.5 hours one way, just to deal with John John and Cole. I told them exactly what I wanted in a Jeep and they provided it. It was an easy process, I was in and out with financing, and on the road. I highly recommend this dealership.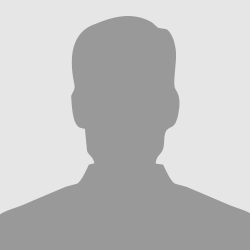 Nikki Lafitte





6-10-2021
Great customer service I was greeted upon arrival and they treated me like family. I would recommend this place to anyone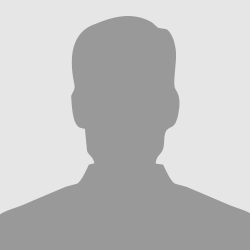 Tyrrell Mckenzie





6-17-2021
Definitely would recommend car shopping here. Ashlynn went above and beyond for us, by customizing and building the truck for my husband needs. Larry also played a big part in helping us get the family/work truck my husband deserves. A huge thank you to the both of yall ❤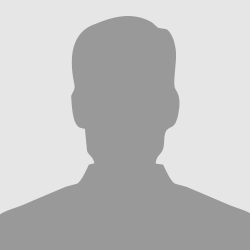 Kristen H





6-22-2021
Seriously the easiest truck buying experience I've ever had!! My husband and I went in today just to test drive a truck, we were greeted by a helpful salesman and figured we'd just see about financing. Within an hour I was out of the dealership in my brand new truck. They answered all my questions and were so helpful and friendly. Thank you to all the staff at Wischnewsky dodge. Edited to add that Mike with the service department is so helpful! He got me in and out for my oil change and made sure all my questions were answered.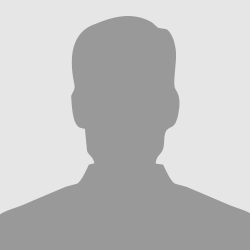 Danica Reese





6-30-2021
I had the best experience dealing with John John Smith. Fast and friendly service with a smile. My first car purchase and it was more than expected. I will definitely be bringing my business back to him!!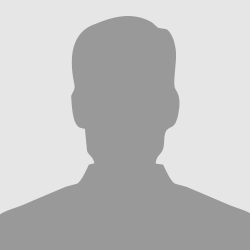 David Slimp





7-1-2021
We had the very best experience today at Wischnewsky. Josh Horner was our salesman. He knows his stuff; very knowledgeable and not pushy at all. I am a very proud owner of a 2021 Jeep Wrangler Unlimited Willys. I highly recommend this dealership and, don't forget to ask for Josh. He's the best! Love my new ride!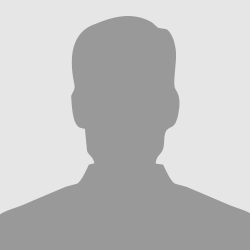 Laurel LaRue





7-7-2021
We worked with Butch Chapman over the phone prior to driving over to Huntsville to look at a new truck. He made sure the drive was well worth our time and made the overall process quick and easy. After a few unsuccessful attempts at buying at another dealership we know it was because we were meant to end up here. We will definitely be return customers in the future.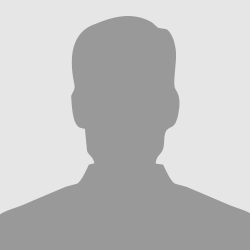 Amanda Coffey





7-14-2021
AMAZING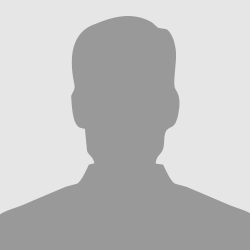 Erika Kirsch





8-2-2021
Customer service is really good everyone is so nice and they will do anything possible to get you in a vehicle you like:)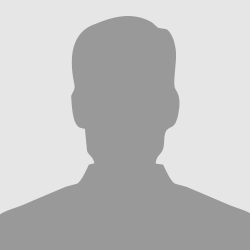 Emily Navarrete





8-17-2021
Chase Cooper is by far the best sales person I have ever worked with! His product knowledge and ability to answer my questions made my car buying experience quick and easy! I will be returning for all of my future purchases.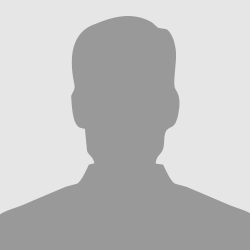 Jayli Garrison





8-24-2021
My family has always been reluctant to buy vehicles from big dealerships for many reasons. From the high pressure sales tactics to the inevitable "if you like this one, take a look at this fully loaded brand new model" pitch, but with Jai Inostroza over at Wischnewski made replacing my uncle's truck painless, and we haven't experienced any "buyers remorse". We were very clear on what we were looking for, and Jai delivered with no hassle. This will be the place that we buy our vehicles, from now on. Don't know what you guys do to train these fine salespeople, but keep it up!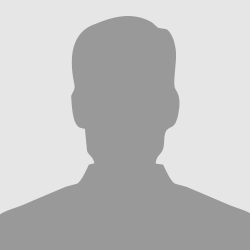 Justin Wafflz





8-31-2021
Had the best experience possible with Rob White! Not only did he DELIVER the vehicle almost 2 hours away for a test drive but he made the process so quick and easy when we purchased our vehicle!! He was very responsive and eager to help us find our dream vehicle, which he succeeded in!!!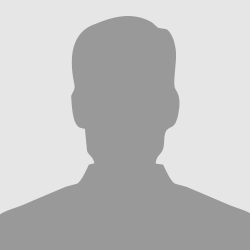 Cierra Laster





9-2-2021
Great experience! Josh was very helpful and informative. The entire process was straightforward and fast. Josh had my vehicle ready, explained features and I was in and out in 20 minutes. Thanks Josh and Wischnewsky!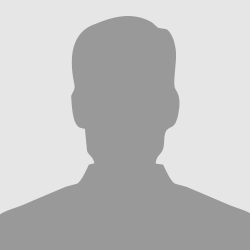 Chris Champagne





9-16-2021
Great service and the service department cares about the customer.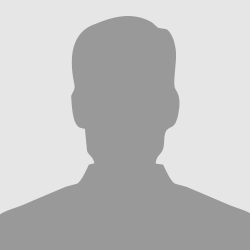 Mike Kohler





10-6-2021
We love the new Jeep Gladiator we just bought! Ashlynn was absolutely great and helped us get exactly what we wanted!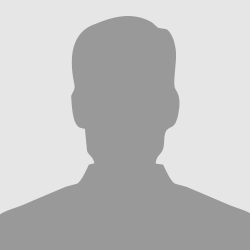 Vikki Butschek





11-9-2021
I bought a beautiful 2018 f-150 king ranch and James Nash got me the hook up! He went above and beyond on getting me the best value on my trade in and was very knowledgeable with great customer service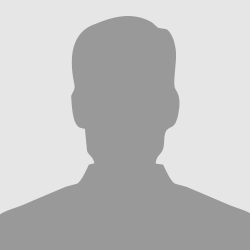 Sarah Luke





11-19-2021
Robert White and Jeremy Campbell took really good care of us on our purchase of a 2016 dodge 2500. We appreciate all their hard work and are super pleased with everyone involved with our purchase! Thanks to all at Wischewsky for all you guys did!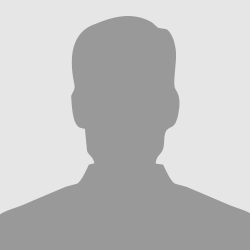 Leslie Baker





11-24-2021
Great people and awesome service. Grab life by the Horns and buy Mopar.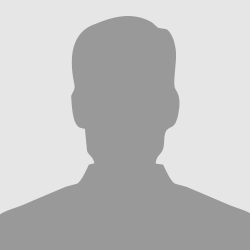 Dewayne Mashburn





12-2-2021
Fantastic buying and service experience. The preowned manager John Pate gave a deal so good on a preowned Jeep Wrangler I feel like I stole it. The service manager Michael Thompson and the service tech Cody Duval went over every inch of the Jeep with me and made sure it is running like a brand new one.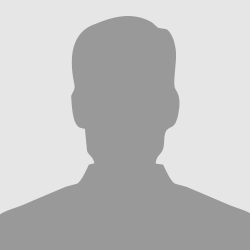 Brandon Hodges





12-9-2021
I would highly recommend this dealership Wischnewsky Chrysler Dodge Jeep Dealership to anyone. That they make you feel like family. They treat you like we was family. We walked in and out with the car we liked. I want to say that Mike Johnson, Michael Mann at great salesman. Larry Cooper is a great Finance Director. They all went above and beyond their duties to help us get our car. If are looking for a good vehicle look them up. I will buy my vehicles again from this dealership. From the Tenney family thank you again.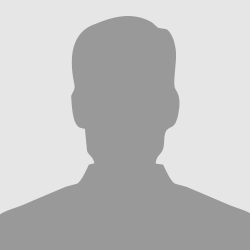 Sharon Tenney





12-10-2021
Best car buying experience. Nice and professional customer service. Made it super easy and stress free. Thank you Jeremy Campbell and the Wischnewsky team for such a great experience.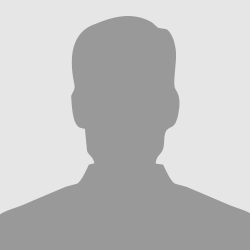 Whitney Royal





12-14-2021
Went in to get my oil changed in my old truck and the service manger mike was so nice. I felt like family and that my truck was in good hands. Will go back any day!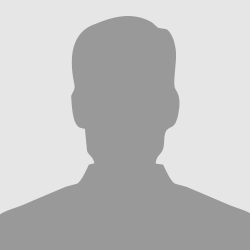 Kaitlyn Long





12-17-2021
Great fast friendly service! You don't feel like just a number but a Neighbor!!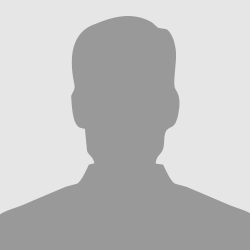 Jenny Lindsey





12-23-2021
Wanted To Say Huge Thank You To Rob For Helping Me Get my first vehicle, I had a good experience , he was such a nice guy really helpful and helped me a lot he was professional, and friendly , I totally recommend this place and ask for Rob !! He did a good job in helping me !!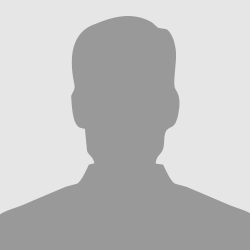 Brayan Castaneda





12-28-2021
Everyone at Wishnewsky Dodge was great…salesman JohnJohn Smith, sales manager Michael Crocker, and finance manager Cole Smith! I couldn't have asked for a better group to help me with my new truck purchase. Highly recommend this dealership if you are looking for a new vehicle!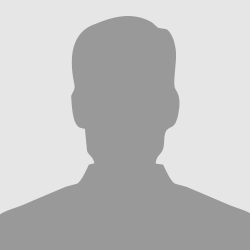 Stacy Scott





1-4-2022
Fantastic experience. Delivered on their promises and product. Fast, friendly and professional sales. Go see Jai for your next Dodge vehicle. You will not be disappointed.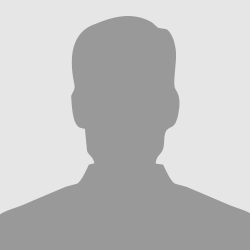 Sixto Rodriguez





1-7-2022
Me and my wife went to the dealership and I had talk to Rob two days before and we discussed about me getting a truck. Rob worked very hard and in two days I drove away with a 2018 Dodge Ram love it. I would recommend any body that goes here speak with him he's true to his word and will get you on the road with a new car or truck.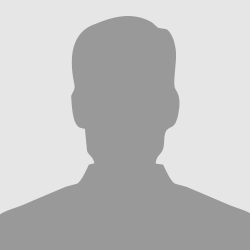 Mark Hampton





1-11-2022
James Nash made my buying experience absolutely painless. From the initial phone call to walking me out the door after everything was said and done, he was there helping in every way possible. Extremely knowledgeable, friendly and straight-forward. if you are in the market for a new/used vehicle, do not go anywhere else and make sure you use James for the first-class service he provides. Going forward, I will be going thru James and Wischnewsky DCJR for all my car purchases.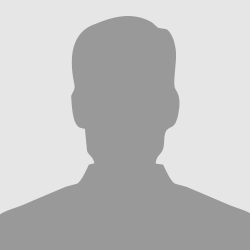 Michael Storms





1-14-2022
Thanks John for a great and painless car buying experience!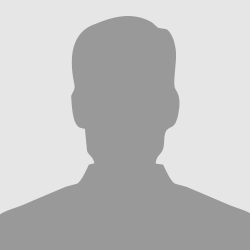 Courtney Hilliard





1-19-2022
Today, I had the most amazing experience buying a new vehicle. I called a few days ago and spoke to Ashlynn, we talked about what I was looking for and made an appointment. I spent the entire afternoon with Ashlynn Blackmon and I wouldn't trade that time for the world! She was very very good to me, and made my experience seem effortless! I couldn't be more pleased with the level of care and service she provided today. Y'all better hang on to this girl! She's out there making dreams come true! I am beyond excited about my 2022 Jeep Compass. Thank you Ashlynn! I might come by and hug your neck every day!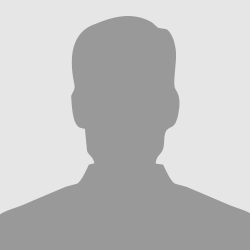 Jennifer Baker





1-18-2022
One phone call was all it took, our salesman Robert White was able to fulfill our desired vehicle on the spot, Robert worked with my husband and I busy schedule where we didn't have to spend the whole day at the dealership with the paperwork/financing process…… The hubby and Walked away as a satisfied customer!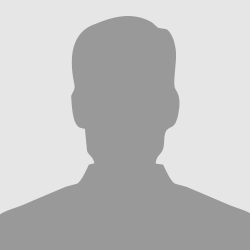 Necole Obryant





1-26-2022
They went above and beyond what could have ever been expected. They define what customer service should be. They are a great model for some other Dodge dealers to follow.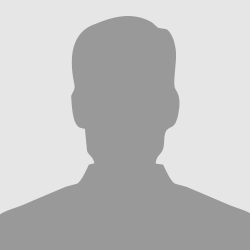 Daniel Lafferty





2-1-2022
Thank you to Rob and Cole who did a fantastic job on my deal and getting me the best value for my trade. This is the second vehicle I have purchase from this dealer and I would highly recommend them to anyone!!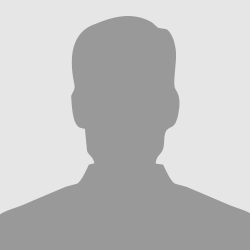 Dalton Birdsong